The ANC Advantage
As an Alaska Native Corporation (ANC) 8(a) Vista Defense can help government customers establish a sole-source contract vehicle up to $100 million. We work with you directly to develop an effective and efficient solution on YOUR terms rather than having your program disrupted by low-price/technically-acceptable competition. Our process:
Brings certainty and predictability to incumbent contract employees
Reduces contract award time frame
Reduces workload on customer resources
Meets small business and socioeconomic goals
Cannot be protested
An award can be easily accomplished in 7-21 days inclusive of ensuring a non-protestable contract award.

Step 1: Decision is made to issue a Direct Award to Vista Defense

Step 2: Intent to Award letter with PWS is sent to Vista Defense's SBA representative

Step 3: SBA reviews and makes determination that Vista Defense is capable of execution

Step 4: SBA sends letter of acceptance to Contracting Officer (CO) and Specialist

Step 5: CO informs Vista Defense and agency that they may enter into negotiations

Step 6: Once mutually acceptable terms are agreed upon, contract is awarded


An award is normally made in 1 – 3 weeks
No need to develop exhaustive and rigorous specifications for evaluation of bidders
No pre-award documentation
No requirement for extensive post-award documentation
An assurance that government requirements are met at the earliest time possible
John Dicus
Lead Business Opportunity Specialist
Seattle District Office / Spokane Branch Office
U.S. Small Business Administration
(509) 353-2513
(206) 773-3174 (Cell)
john.dicus@sba.gov


CONTRACT VEHICLES
8(a) Sole Source
Sole source ANC awards cannot be protested; bypassing the costly approval process; 13 CFR 124.517(a)
Ability to negotiate with contractor prior to award, to include cost and defining the scope of work
No dollar limit per award, approval needed only for awards over $100 million, FAR 19.805-1; 19.808-1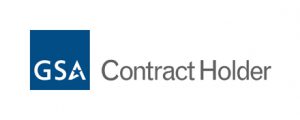 GSA Schedule 70
SIN – Health IT SINs 132-51 & 132-56
Contract Number: GS-35F-566GA
GSA Federal Supply List

SeaPort-NxG
SeaPort-NxG is the Navy's electronic platform for acquiring support services in 22 functional areas including Engineering, Financial Management, and Program Management. The Navy Systems Commands (NAVSEA, NAVAIR, SPAWAR, NAVFAC, and NAVSUP), the Office of Naval Research, Military Sealift Command, and the United States Marine Corps.

Contract Number: N00178-19-D-8812
Vista Defense holds a substantial pre-approved line of credit and is supported by a Defense Contract Audit Agency (DCAA) approved cost accounting system, with extensive executive experience supporting Government contracts.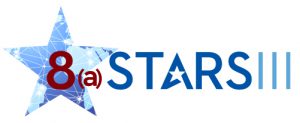 A Bristol Bay Native Corporation Company