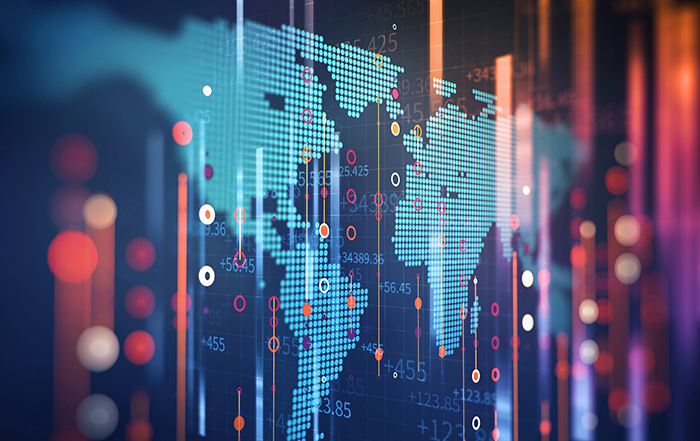 Technical Support Services
Network Support
System Administration
Telecommunications
Computer Security
Cybersecurity
System Software and Hardware Support
End-User Training
The C4IM contract provides consistent, reliable, and effective systems support services to Army Field Support Brigades, Battalions, Logistics Support Elements, and subordinate activities throughout the Mideast, Europe, Asia, Hawaii, and the Continental United States. The essence of the contract is to dispense consistent and effective information technology to all locations in accordance to the PWS of the Army Sustainment Command.

Vista Defense Technologies utilizes a service delivery tracking system for use with the C4IM contract. The system provides incident management portal services to users and provides complete workflow management to effectively monitor and measure contracted service delivery.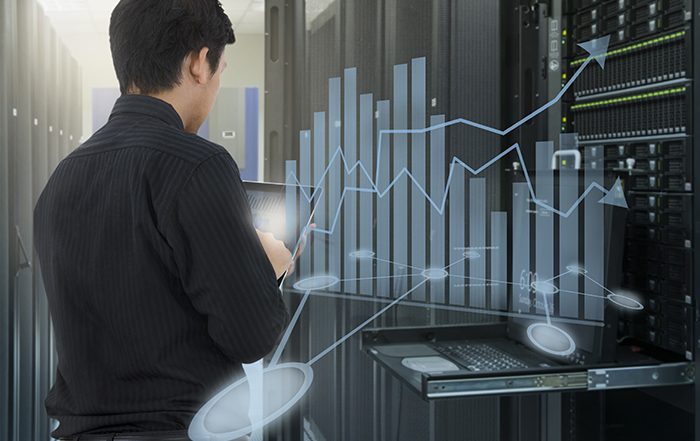 IT Analyst
System Admin
Enterprise Architect
Portfolio Manager
Multi-Media Support
Program Management
IT Specialized Services
Our team that supports the IT Specialized Services task, focuses their time on operations support that includes services surrounding lifecycle management, equipment distribution, technical review, research and recommendations, capability requests, sources, DISA Enterprise Email Entitlement Management, and multimedia equipment support. Our IT analysts assist G6 with creating Forms and publications, documentation creations and management, IT Project management and implementation.

Equipment Accountability and Loan Pool
The loan pool provides IT equipment for temporary use while equipment is being repaired as well as for special event use or travel. Our support of the loan pool function includes issuing loan pool equipment and associated passes, and maintaining 100% accountability of the equipment in the loan pool used for travel or off site events.

Special Events and Ceremonies
In direct support of the ASC General on Rock Island, our AV Technician supports special events such as town halls, conferences, award ceremonies, change of command, guest speakers, dinners, training sessions, competitions, project work sessions and source selections. We provide support on the Rock Island Arsenal as well as the surrounding area. Our team participates in planning, setup, rehearsal, operations, live streaming, and teardown of all events. We are 100% accounting for all equipment for such events.

System Analysis Support
Vista Defense provides enterprise systems engineering analysis and design in support of the G6 application development, modernization, enhancement and sustainment program for ASC's IT portfolio and service catalog program. Our System Analysts prepare ASC for infrastructure readiness in support of assigned projects that include hardware and software requirements, pre/post-deployment activities such as systems integration, testing, data transfer, and/or lifecycle close-out. Services include training stakeholders, providing demonstrations of solutions, and assisting service management practitioners with functional troubleshooting subject matter expertise for assigned projects.

Portfolio Management and Enterprise Architecture
Vista Defense assists ASC G6 in maintaining a formal, structured, repeatable IT Portfolio Management (PfM) process to include Enterprise Architecture (EA) development and validation processes. The process follows the Army's IT PfM Process, which capitalizes upon the Army-Business Enterprise Architecture (A-BEA) as well as other existing architectures across the Department of Defense. The Army IT PfM Process complies with Office of Management and Budget (OMB) Circular A-130 policy guidance, the DoD Directive 8115 series, and the Clinger-Cohen Act.

SATCOM Management
The SATCOM Manager serves as the Satellite Communications (SATCOM) Subject Matter Expert (SME) for the U.S. Army Sustainment Command (ASC). We provide management oversight and technical support of communication programs that directly support worldwide contingency operations. Provide Communications Security (COMSEC) support, to include but not limited to, configuration guidance, key call-out messages, and coordination between stakeholders.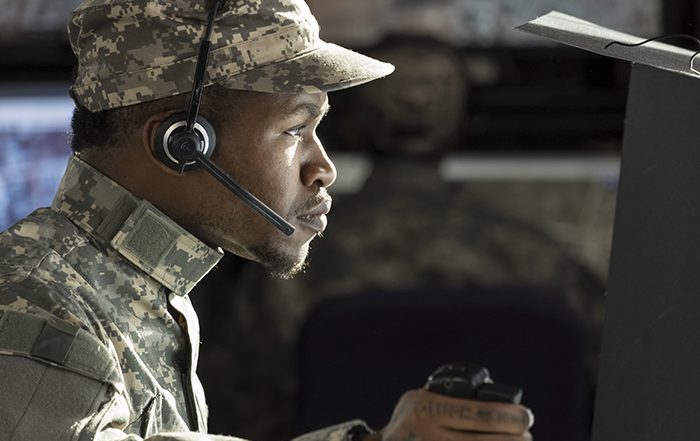 Information Assurance
Server Administration
App Dev
Network Admin
VTC Support
Vista Defense provides C4IM service to users and customers located on Redstone Arsenal. This support includes providing direct desktop service support for Non-Secure Internet Protocol Router Network (NIPRNET) and Secret Internet Protocol Router Network (SIPRNET) Desktop systems. It also includes remotely providing patch and configuration management support for NIPRNET and SIPRNET workstations for Army Installations supported by the Central Region Local NECs. The requirement also includes supporting print services. We provide services to mission partners such as Army Materiel Command-MHP System; US Army Garrison-MAX System; and Joint Staff J35-ORION Global Force Management systems server adminstration & support.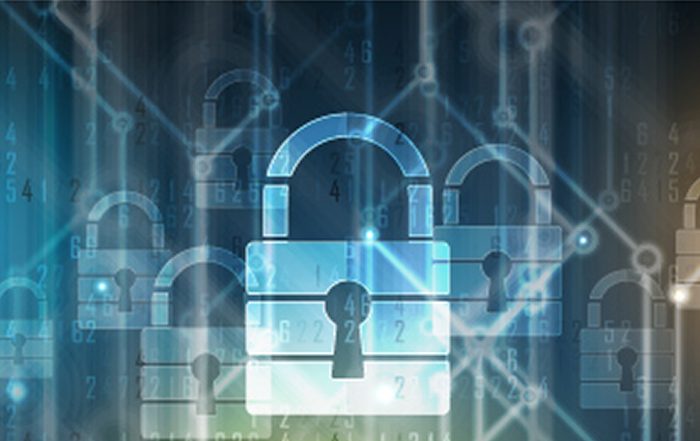 Army Strategic Logistics Activity Charleston (ASLAC) IT Services
Network Administration
Systems Administration
Systems Integration and Testing
Configuration Management
Infrastructure Management
End-User Support and Training
Hardware/Software Fielding
Quality Control
Information and Network Security Services
Vista Defense is providing IT services to support the Southeast Regional Network Enterprise Center (RNEC), with the primary location at Joint Base Charleston SC, for Army Strategic Logistics Activity. Vista Defense delivers comprehensive, integrated, end-to-end IT services, including Network Administration, Systems Administration, Systems Integration and Testing, Configuration Management, Infrastructure Management, End-User Support and Training, Hardware/Software Fielding, Quality Control, Information, and Network Security Services.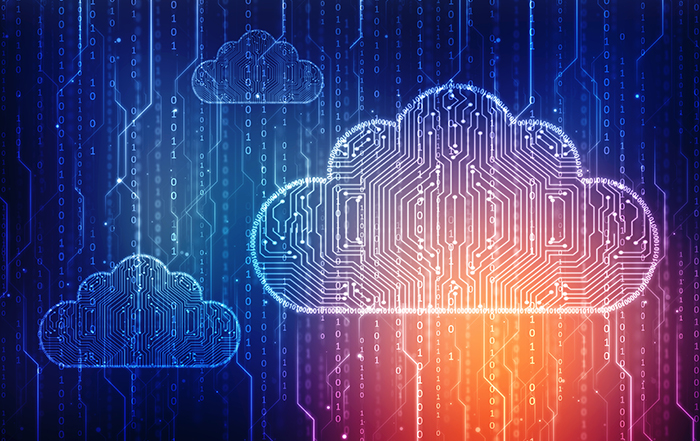 Army Food Management Information System (AFMIS)
Software Engineering
Software Design
System Administration
Cloud Implementation
Configuration Management
Analytical And Program Management
Vista Defense provides functional and technical support services, including software engineering, analytical, and program management services to the U.S. Army Communications-Electronics Command Software Engineering Center Enterprise Information Systems Directorate (CECOM SEC-EISD) Legacy Logistics Division, Food Systems Branch in support of the sustainment of AFMIS at Fort Lee, VA.
CECOM SEC-EISD Legacy Logistics Division, Food Systems Branch has had the AFMIS sustainment mission since AFMIS was fielded in 1989. AFMIS is the management information system that supports the Army food program. AFMIS is operational at Army installations, U.S. Army Reserve centers, and Army National Guard armories worldwide. AFMIS is currently operational at Active Army installations in troop issue subsistence activities, food program management offices, and dining facilities. Each installation has one subsistence supply activity and one food program management office. AFMIS includes a Decision Support System (DSS) available to food program managers and logisticians at all levels of Command. AFMIS also includes a Meal Entitlement Management (MEM) system to facilitate the maintenance of Meal Entitlement Codes (MECs) on the service members' CACs.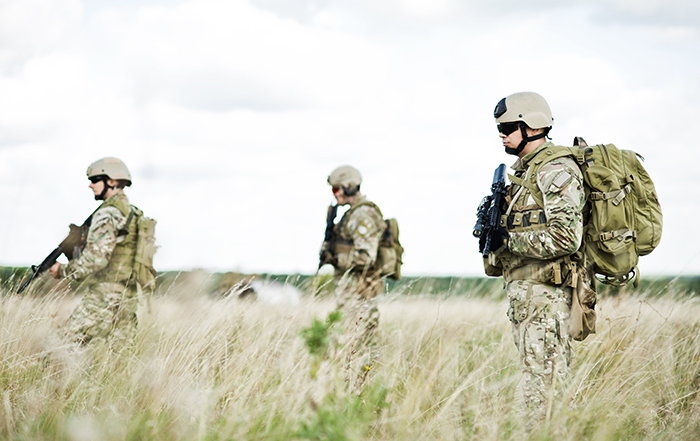 Army Pre-Positions Stock 3 (APS-3) Information System Support
Our years of experience and expertise have provided the US Army with the ability to hand off A&E wherever it is needed in the world, providing sustainment Class V support while waiting for support from CONUS A&E depots.

Vista Defense Technologies provides the US Army's APS-3 Afloat with management of Class V Ammunition and Explosives (A&E) stocks stowed aboard seven US Army cargo vessels. All A&E stowed on each vessel is upgraded to meet changing requirements,


inspected for serviceability, and restocked as necessary before reloading into containers.
Ammunition Accountability
Inventory Management
Class V Shipping Documentation
System Administration
Radio Frequency
Identification (RFID)
Ammunition Accountability
Utilizing the Standard Army Ammunition Management System (SAAS) Vista Defense accounts for over $1.2 billion in A&E. This includes the management of A&E, i.e., receiving, shipping, inventory, and mass transfers in accordance with applicable publications, regulations, directives, and policies. We track the movement of A&E when APS-3 vessels offload all A&E containers for the periodic inspection A&E.
Inventory Management
Our Inventory Specialists conduct a 100% inventory of all A&E downloaded from the US Army cargo vessels. Inventories are verified with the SAAS accountable records.
Class V Shipping Documentation
Vista Defense Technologies prepares all shipping documentation for A&E shipped to US Army Ammunition Depots. We prepare shipping documents for container laden A&E loaded aboard US Army cargo vessels to include the DD 2890 Multimodal Dangerous Goods Declarations. Receipt and process all inbound A&E.
System Administration
Vista Defense Technologies maintains mission critical computer systems across multiple locations and sites. We ensure network and software access for multiple users, as well as installing and updating operating systems, drivers, and necessary programs for use in accomplishing APS-3 A&E maintenance cycle missions.
Radio Frequency Identification
Vista Defense Technologies writes RFID tags using SAAS. All A&E laden containers are affixed with RFID tags by our Inventory Specialists. These RFID tags provide the US Army transit visibility via the RF-ITV site. Providing near real time location and assets loaded in each container.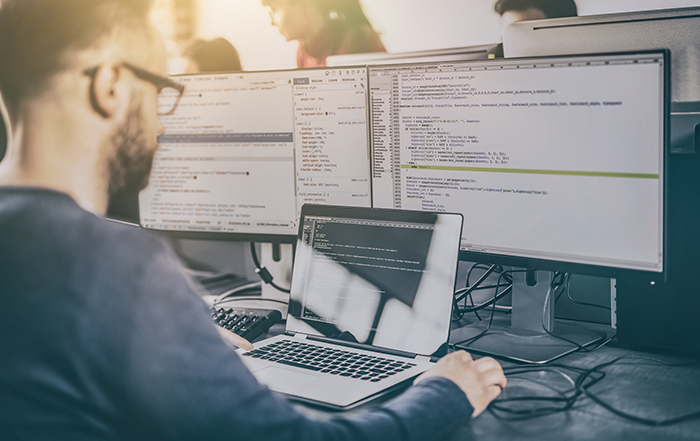 Navy Personnel Command SharePoint Web Content System
Technical and Management of SharePoint System and business processes
Maintain Website
Management of Web Content
Vista Defense supports the Navy Personnel Command (NPC) Communications Office in management, maintenance and improvement of the application as well as the website. We provide technical and management excellence in support of existing systems and business processes, implementation of current initiatives, and development and implementation of new initiatives and Configuration Management. Vista Defense plans, designs, coordinates and manages a unique and vital digital information dissemination system of use to a worldwide audience. Our team researches and analyzes new approaches and formulating communications resources and processes. In maintaining the external NPC Web site, we collect (download) and enter (upload) information provided by the various staff departments/directorates in various forms (e.g., documents, HTML, e-mail, graphs, charts, tables, photos, etc.). Our work is performed within established rules, regulations and AIS protocols.

A Bristol Bay Native Corporation Company